Build Brothers Inc.
Your Trusted Solar & Roofing Company, Serving San Diego CA & Beyond!
Welcome to Build Brothers Inc,  we are a fully insured roofing and solar company, servicing all of San Diego County. Build Brothers was founded by brothers Byron & Ian Frisch and is a family owned business with over 20 years of experience in both residential and commercial solar and roofing. On top of our roofing and solar power solutions, we also perform a variety of heating and cooling services as well as window replacements.
No job is too large or too small, in order to get a better idea of how we can serve you, simply fill out the form on this page or give us a call and request a free evaluation of the service you need.
Our experienced roofing contractors specialize in the removal of old roofing material and re-roofing properties with materials that will not only look good but will last for many years to come. We are so confident in the top tier materials we use, that we offer one of the best warranties in the business. Don't hesitate to request a free evaluation before it's too late!
Build Brothers is also a licensed solar panel retailer and installer.  When you fill out the form on this page one of our solar & roofing specialists will schedule a visit to your property to give you a free evaluation that is unique to your energy needs. Our specialists will also clearly explain how your home or business can benefit from going solar. We give our potential customers the most information possible so you can make the best decision that suits your needs. We pride ourselves in having specialists that are known to be knowledgeable, transparent, not pushy, and very informative.
Also, in the case that you require a new roof at the time of solar panel installation, we are one of a very few companies that can install a brand new roof AND solar panels, all while still maintaining a comprehensive, extended warranty on the roof.
Build Brothers Inc. offers its prestigious home improvements services clients across the San Diego, Chula Vista, Carlsbad, Encinitas, Escondido, Poway, Oceanside, El Cajon, La Jolla, and Mira Mesa, CA areas, and many more areas throughout California. Call us to see if we service your area! Residents can now get premium roofing services for commercial: roof repair, roof replacement, material replacement, roof maintenance, and solar panel installation; up to residential such as roof repair, roof replacement, roof customization, and installation of solar panels.
Please don't hesitate to ask us, if you have any questions. We look forward to hearing from you!
-Byron & Ian Frisch
Request a Free Evaluation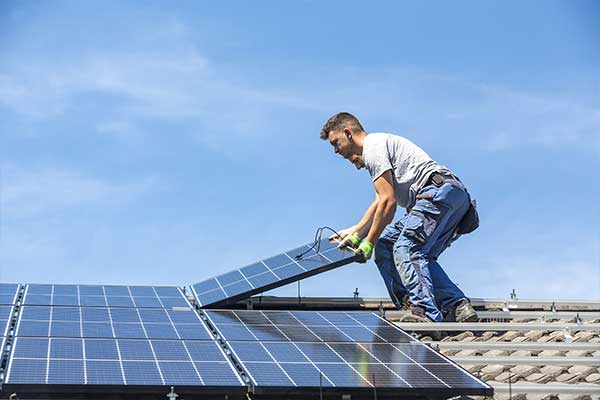 Roofing and solar is a perfect marriage. We are one of the only companies that can install your roof, put solar on top of it and still maintain that lifetime warranty of your roof; all while paying no money out of pocket! Build Brothers redefines your relationship with energy. Save money. Minimize your carbon footprint. Take control of your power costs today!
Are you looking for a way to cut down on your energy consumption? There are many options on the market, but solar panels are one of the most eco-friendly options. Solar panel installation is a simple process that can save you loads of money.
Build Brothers is also a licensed roofing contractor and has been providing roofing services to San Diego for years. From our local owners, installers, and outreach and enrollment specialists, we are one of the most established and trusted names for roofing services in San Diego County.
"These guys did a fantastic job on our solar project also looping in HVAC and a new electric panel for our house. From initial meeting with Tyler and Ian they did exactly what they said they would do. Since the system was installed a couple months ago the offset has been greater than we had planned and that was unexpected given the winter months. We were shooting for 130% offset and we are above that in the middle of winter.

Great app on my phone to track the daily production. The guys that did the install of the panels and HVAC were great too, very fast and professional. Great product and great team highly recommend.

Aaron H

La Jolla, CA