There are so many opportunities given to residents and commercial shops when going with their roofing needs. Along with these opportunities are countless information about a roofing company in Pacific Beach that you have to research on, so you can pick out the right company to entrust your roofing project with. Build Brothers Inc. is a company that focuses more on providing what the client wants to achieve, what they want to get, and how much they are willing to pay for it. We are a company that prioritizes quality and service rather than the price for the project. Get all of your roofing needs done with Build Brothers Inc.
There are tons of changes that you can do about your roof. Have you ever thought about what your house would look like when you had your roof replaced? Many people want to save up on a lot of money for remodeling their house's entirety, but neglect the condition of their roof. We should always focus on the exterior portion of the house first because they protect us from the outside elements. The roof, especially, is an important structure that will keep you and your loved ones safe from a massive storm. Build Brothers Inc. specializes in Pacific Beach roofing, wherein you can get rid of any holes or dents on your roof that make your roof look old and scrawny. Whether they have plans to save up money for the process, our company will work around how much you have right now.
When thinking about a roof replacement in Pacific Beach, the main thing that you should focus on is durability. It will be a key factor to allow you to move freely around the house without always having to worry about leaks, creeks, and even thinking about whether your roof is at the point of collapsing. Choosing the right material to replace your current shingles is important. Always remember that the heavier the material, the more durable and resistant it will be to battle the harsh weather. You can also expand or change your roof's layout to add more room and space in the attic when renovating your house.
Are you worried about keeping the condition of your roof in tip-top shape? Then Build Brothers Inc. has got your covered with our monthly roof maintenance in Pacific Beach. You won't ever have to think about your roof developing any wears and tears through the seasons or whether time has made it susceptible to damage. We will assess your roof's current condition and provide a suitable recommendation to get it fixed or fortify it. This will also include a risk assessment to check for hazards and dangers that your roof imposes within your surroundings.
How about having a more energy-efficient house? Energy bills can be hard to pay for. But opting for environmentally friendly and energy-efficient materials and appliances to reduce the costs of the upcoming energy bills can be a deal-breaker, and it will significantly increase the value of your house. Build Brothers Inc. is a company that specializes in residential solar panels installation in Pacific Beach, wherein you can ensure that your solar panels will be securely fitted onto place.
Build Brothers Inc. now offers its services to residents at Pacific Beach. Residents can now avail premium roofing services for commercial: roof repair, roof replacement, material replacement, roof maintenance, and solar panel installation; up to residential such as roof repair, roof replacement, roof customization, and installation of solar panels.
Request a Free Evaluation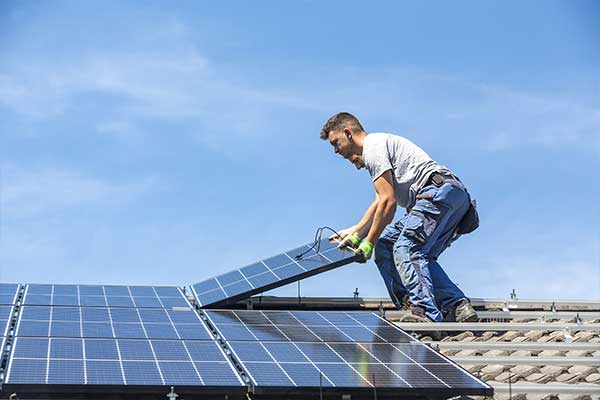 Solar and Roofing
Roofing and solar is a perfect marriage. We are one of the only companies that can install your roof, put solar on top of it and still maintain that lifetime warranty of your roof; all while paying no money out of pocket!. Build Bros redefines your relationship with energy. Save money. Minimize your carbon footprint. Take control of your power costs today!
Solar Installation
Are you looking for a way to cut down on your energy consumption? There are many options on the market, but solar panels are one of the most eco-friendly options. Solar panel installation is a simple process that can save you loads of money.
Residential & Commercial Roofing 
Build Brothers is also a licensed roofing contractor and has been providing roofing services to San Diego for years. From our local owners, installers, and outreach and enrollment specialists, we are one of the most established and trusted names for roofing services in San Diego County.
"These guys did a fantastic job on our solar project also looping in HVAC and a new electric panel for our house. From initial meeting with Tyler and Ian they did exactly what they said they would do. Since the system was installed a couple months ago the offset has been greater than we had planned and that was unexpected given the winter months. We were shooting for 130% offset and we are above that in the middle of winter.

Great app on my phone to track the daily production. The guys that did the install of the panels and HVAC were great too very fast and professional. Great product and great team highly recommend.

Aaron H

La Jolla, CA