If you are having thoughts on having your house renovated or remodeled, it is best to consider the visible parts first. Aside from the walls, windows, and fixtures, it would be best if you took the time to give your roof the attention it needs. Your roof is the only thing that stands between your family and the harsh weather. Changing the roof's color, layout, and overall style will definitely boost your house's value and give it that fresh new look. The first thing you need to do is to plan out the look of your roof, the materials, the layout, and the special décor that you want to include.
The next part is crucial, and that is choosing the right roofing company in 4S Ranch to take care of the project. It's a good thing that Build Brothers Inc. is here to cater to all of your roofing needs. From simple repairs to complex renovations, they have the services to cover it all. Everything will be according to the plan that you had created. Build Brothers Inc. will always meet your expectations and sometimes may even surpass it.
The timeliness of the projects is very important for us, so entrusting your roofing projects with Build Brothers Inc. means that we will be assigning our professional and top tier roofers in 4S Ranch, so you can expect that the project will be finished according to the agreed-upon time. Once you have planned the layout and design of your customized roof, it is now time to hand over your ideas to us, and we will make it happen. We will also give you an estimate of how long these types of renovations will take.
If you're looking for a reputable 4S ranch roofing contractor, Build Brothers Inc. has the perfect individual. Screening processes manually pick out professionals dedicated and passionate in the line of work, so you can get the most out of your roofing services.
Maybe you want to change your roof's layout, and then we can definitely do that for you. We will map out the entire structure, wherein it will be able to support the entire load of the roof since we will be using heavy materials for your shingle. Build Brothers Inc. offers high-quality materials for roof replacement in 4S Ranch, wherein our services will include the recommendations for the suitable material and layout for your roof customization needs.
There are tons of services that you can get out of Build Brothers Inc. Thought about having a solar-powered roof? Want your home to be more energy-efficient? Well, now you can, since Build Brothers Inc. is offering its trusted residential solar panels installation in 4S Ranch, wherein you can reassure that your solar panels will be affixed in place and no weather can tear it off from your roof.
Get all of these and more by hiring Build Brothers Inc. as your main source for commercial and roofing solutions. Build Brothers Inc. now extends over the residents at 4S Ranch, offering services such as commercial: roof repair, roof replacement, material replacement, roof maintenance, and solar panel installation; up to residential such as roof repair, roof replacement, roof customization, and installation of solar panels. Settle for a company that puts quality first.
Request a Free Evaluation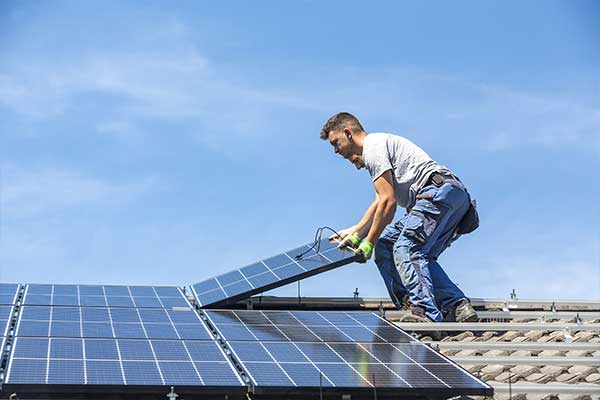 Solar and Roofing
Roofing and solar is a perfect marriage. We are one of the only companies that can install your roof, put solar on top of it and still maintain that lifetime warranty of your roof; all while paying no money out of pocket!. Build Bros redefines your relationship with energy. Save money. Minimize your carbon footprint. Take control of your power costs today!
Solar Installation
Are you looking for a way to cut down on your energy consumption? There are many options on the market, but solar panels are one of the most eco-friendly options. Solar panel installation is a simple process that can save you loads of money.
Residential & Commercial Roofing 
Build Brothers is also a licensed roofing contractor and has been providing roofing services to San Diego for years. From our local owners, installers, and outreach and enrollment specialists, we are one of the most established and trusted names for roofing services in San Diego County.
"These guys did a fantastic job on our solar project also looping in HVAC and a new electric panel for our house. From initial meeting with Tyler and Ian they did exactly what they said they would do. Since the system was installed a couple months ago the offset has been greater than we had planned and that was unexpected given the winter months. We were shooting for 130% offset and we are above that in the middle of winter.

Great app on my phone to track the daily production. The guys that did the install of the panels and HVAC were great too very fast and professional. Great product and great team highly recommend.

Aaron H

La Jolla, CA