After the winter season, the cold and harsh snow starts to melt, and spring season is just right around the corner. Spring is where the sun begins to shine its bright and warm sun, flowers begin to bloom once more, and the air has a calming and fresh scent. But don't get too drawn into the beautiful scenery that much. That bright sunlight will become a spotlight for your home. You may be surprised to see your roof all worn out filled with holes and tears. Your gutters are stuffed with withering leaves, cracked shingles, a broken beam, and even a portion of your roof start to decay due to the harsh snow! The next problem that you'll be facing is a massive storm. Water will begin to seep into the house due to walls on your roof, or worse; it might even collapse.
Don't worry, because Build Brothers Inc. will help you keep your roof in-check from the aftermath of any season and prepare it for anything that may come.
The first thing that you want to do is to have an inspection of your roof. Build Brothers Inc. offers roof maintenance services in Del Mar to examine your roof shingles for any cracks or loosening of roof tiles. These parts tend to sustain most of the damage due to the harsh weather. We will also assess your roof's current situation, whether it could be a hazard or a potential risk for your family.
If you notice that your roof looks a bit lose or flimsy, it's best to have it replaced as soon as possible. Build Brothers Inc. has the solution for your needs of roof replacement in Del Mar. Leaving a roof showing signs of weakening and fragility could be dangerous and may lead to accidents if left unchecked. Have your roof replaced by opting for a sturdier and more durable material that will help keep your house resistant to inclement weather.
Of course, your roof won't be safe from all of the muck and debris brought by the harsh weather and change in seasons. We will send a professional roofer in Del Mar to check your roof if there is any accumulation of fallen leaves, dirt, and even rocks to avoid other debris. Our professionals also ensure that they will get the job done right and only provide top quality work for your roofing needs.
Always rely on a reliable roofing company in Del Mar, such as Build Brothers Inc., to get the most out of your money. They provide recommendations and suggestions for ensuring your home's durability and safety from any accidents. Build Brothers Inc. now offers it services to Del Mar from commercial roofing services: roof repair, roof replacement, material replacement, roof maintenance, and solar panel installation; up to residential roofing services such as roof repair, roof replacement, roof customization and installation of solar panels. Issue repairs as soon as you begin to notice any forms of damage or cracks on the roof to avoid having your whole house repaired and save up on the expenses.
Request a Free Evaluation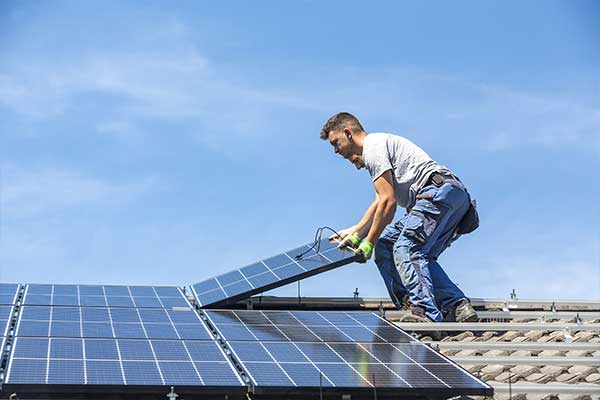 Solar and Roofing
Roofing and solar is a perfect marriage. We are one of the only companies that can install your roof, put solar on top of it and still maintain that lifetime warranty of your roof; all while paying no money out of pocket!. Build Bros redefines your relationship with energy. Save money. Minimize your carbon footprint. Take control of your power costs today!
Solar Installation
Are you looking for a way to cut down on your energy consumption? There are many options on the market, but solar panels are one of the most eco-friendly options. Solar panel installation is a simple process that can save you loads of money.
Residential & Commercial Roofing 
Build Brothers is also a licensed roofing contractor and has been providing roofing services to San Diego for years. From our local owners, installers, and outreach and enrollment specialists, we are one of the most established and trusted names for roofing services in San Diego County.
"These guys did a fantastic job on our solar project also looping in HVAC and a new electric panel for our house. From initial meeting with Tyler and Ian they did exactly what they said they would do. Since the system was installed a couple months ago the offset has been greater than we had planned and that was unexpected given the winter months. We were shooting for 130% offset and we are above that in the middle of winter.

Great app on my phone to track the daily production. The guys that did the install of the panels and HVAC were great too very fast and professional. Great product and great team highly recommend.

Aaron H

La Jolla, CA