Ever wondered how you can change the appearance of your house without going over budget? Well, you can by taking small steps on improving it. The roof is the biggest factor that will make your house look and feel brand new. Not only will it protect you and your loved ones from harsh weather and elements from the outside world. Build Brothers Inc. is the perfect roofing company in Mission Bay that will cater to all of your roofing needs. We are the leading company in Mission Bay that provides residential and commercial roofing solutions that will make your roof more durable and resistant to inclement weather.
Already have a plan in mind? Then let's talk about it. Build Brothers Inc has the best professional roofing contractors and roofer in Mission Bay that will get the job done right for you. Don't settle for Do It Yourself fixes, because these will lead to disasters. There is a common ideology that people think that they can "save" money by just doing the project by themselves. Let's think about it. Would you rather have a professional do the task, so it goes according to plan and will be finished a lot faster? Would you go on, do it yourself and end up adding more holes onto the roof of your house rather than repairing. So hire some professional roofers from Build Brothers Inc. to do the work for you; you know what the costs are, you have a schedule of when it will be finished, and you just saved up some of your time and money.
For services such as roof replacement in Mission Bay, you can fully customize the look and materials that will be used for your roof. It may sound like a good idea to reuse old materials to save a quick buck, but wait, what's the point of replacing your roof with a much stronger one if you're just going to use the old materials again? The previous materials might even be worn out and too weak to even function as a roof. The point of replacing your roof is to make your house look new and have a much stronger roof that will act as a form of protection, not that you just went all of that trouble to make it end up looking like it was the same as before.
How about installing solar panels onto your roof? It may be a thrifty idea to install them yourselves, but why risk making mistakes and go through the trouble of manually installing solar panels onto your roof? Build Brothers Inc. has the right group of professional roofers that are well-equipped for residential solar panels installation in Mission Bay. We will make sure that your solar panels will be fit into place, and it will get enough sunlight to provide your home with an alternative source of power. Remember, if you don't have the experience or skills to install solar panels, then don't. Hire people who have the expertise and knowledge on the task, so it goes according to your plan.
With all of that being said, Build Brothers Inc. now extends it services to the wonderful people at Mission Bay. Our services range from commercial roofing services: roof repair, roof replacement, material replacement, roof maintenance, and solar panel installation; up to residential roofing services such as roof repair, roof replacement, roof customization, and installation of solar panels.
Request a Free Evaluation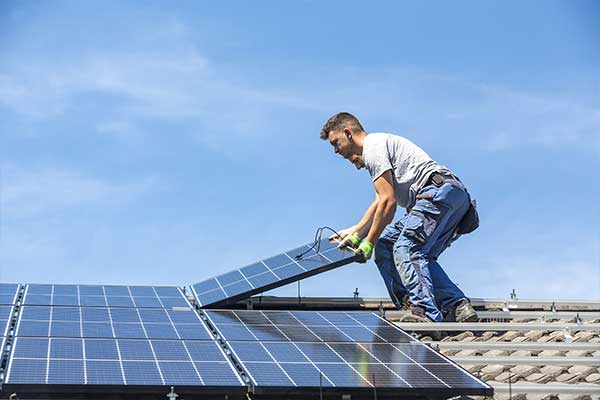 Solar and Roofing
Roofing and solar is a perfect marriage. We are one of the only companies that can install your roof, put solar on top of it and still maintain that lifetime warranty of your roof; all while paying no money out of pocket!. Build Bros redefines your relationship with energy. Save money. Minimize your carbon footprint. Take control of your power costs today!
Solar Installation
Are you looking for a way to cut down on your energy consumption? There are many options on the market, but solar panels are one of the most eco-friendly options. Solar panel installation is a simple process that can save you loads of money.
Residential & Commercial Roofing 
Build Brothers is also a licensed roofing contractor and has been providing roofing services to San Diego for years. From our local owners, installers, and outreach and enrollment specialists, we are one of the most established and trusted names for roofing services in San Diego County.
"These guys did a fantastic job on our solar project also looping in HVAC and a new electric panel for our house. From initial meeting with Tyler and Ian they did exactly what they said they would do. Since the system was installed a couple months ago the offset has been greater than we had planned and that was unexpected given the winter months. We were shooting for 130% offset and we are above that in the middle of winter.

Great app on my phone to track the daily production. The guys that did the install of the panels and HVAC were great too very fast and professional. Great product and great team highly recommend.

Aaron H

La Jolla, CA