There are a lot of considerations to take in if you're planning to renovate your house. Some of these include repairs of broken fixtures, replacements of old damaged walls, or the whole design of your home is just outdated. But the most visible of them all is having your roof renovated. Renovating your roof will fix most of the safety issues, and it will give your house a brand new feel and a more comfortable vibe. Build Brothers Inc. will take care of all of your roofing needs.
One of the main reasons for having your roof replaced is to suffice all the needed repairs. These actual repairs are essential for the safety of yourself and your family. Putting the repairs aside can cause the problem to get worse and may turn into accidents waiting to happen. Fixing things as early as possible can save you a lot of money, time and it ensures safety within the household. Build Brothers Inc. offers a wide variety of residential roofing services in Solana Beach, especially for roof replacement.
It's crucial that you always plan out everything, even if it's a simple repair or roof installation. Having an unplanned approach will cost you a lot of money and time in the process. It's a good thing that Build Brothers Inc. will provide you with suggestions and recommendations on what you need. We also offer monthly roof maintenance in Solana Beach, wherein we will assess your roof's current status and evaluate its condition. This will show potential risks and hazards that your roof may pose. We can also provide a guideline or checklist on how the process will go. This is to ensure that everything will go the way you planned it,
We know that you have a budget to utilize; it might seem okay to invest in a cheap roofing company in Solana Beach, but take note that these companies rely on cheap and lightweight materials for the construction of your roof. Build Brothers Inc. only uses top quality materials. The heavier they are, the more resistant it will be against harsh weather conditions. So invest only in a company that prioritizes quality at the same price, choose Build Brothers Inc.
You might want to have a more eco-friendly lifestyle as a necessity. If you plan on moving and want to sell your house, making improvements to your roof can drastically raise its value. This would be a big help for you to fund your new place to live in.
There are a lot of eco-friendly materials out there to choose from that would make your bills drop and feel good about it, knowing what help you had brought upon the environment. One of the best ways to achieve this is to install solar panels on your roof. Build Brothers Inc. is a company that has known for residential solar panels installation in Solana Beach.
Build Brothers Inc. now extends its services to the wonderful people at Solana Beach. Our services range from commercial roofing services: commercial roofing services: roof repair, roof replacement, material replacement, roof maintenance, and solar panel installation; up to residential roofing services such as roof repair, roof replacement, roof customization, and installation of solar panels. Who doesn't want to live in a safe and secure home? It gives you a good feeling, and it maximizes your sense of comfort. It's like you just wanted to say, "Home, Sweet, Home."
Request a Free Evaluation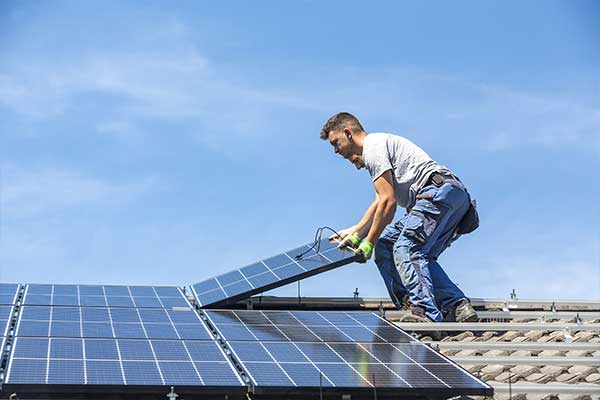 Solar and Roofing
Roofing and solar is a perfect marriage. We are one of the only companies that can install your roof, put solar on top of it and still maintain that lifetime warranty of your roof; all while paying no money out of pocket!. Build Bros redefines your relationship with energy. Save money. Minimize your carbon footprint. Take control of your power costs today!
Solar Installation
Are you looking for a way to cut down on your energy consumption? There are many options on the market, but solar panels are one of the most eco-friendly options. Solar panel installation is a simple process that can save you loads of money.
Residential & Commercial Roofing 
Build Brothers is also a licensed roofing contractor and has been providing roofing services to San Diego for years. From our local owners, installers, and outreach and enrollment specialists, we are one of the most established and trusted names for roofing services in San Diego County.
"These guys did a fantastic job on our solar project also looping in HVAC and a new electric panel for our house. From initial meeting with Tyler and Ian they did exactly what they said they would do. Since the system was installed a couple months ago the offset has been greater than we had planned and that was unexpected given the winter months. We were shooting for 130% offset and we are above that in the middle of winter.

Great app on my phone to track the daily production. The guys that did the install of the panels and HVAC were great too very fast and professional. Great product and great team highly recommend.

Aaron H

La Jolla, CA