Carlsbad Roofing Company
Commercial and Residential Roofing Maintenance
Have you ever planned on changing your house's look, but don't know where to start? Why not focus on the parts that are visual for the people passing by your home? These include the walls of your home, fixtures, but most importantly, your roof. Changing the look and feel of your roof by adding a hint of flavor in terms of décor or by even changing its color scheme is the right call to impact your house's appearance. Roofs are to be given more attention since it acts as a form of barrier that will keep you and your family safe from inclement weather. So it's not wrong to provide it with a few tweaks and modifications to give your home more of an aesthetic look. Need a company to handle your roofing needs? Then look no further. Build Brothers Inc is the top roofing company in Carlsbad that provides premium roofing services for an affordable price.
You might also want to opt for more durable materials for your roof. Remember that the heavier the material, the more resistant it will be against storms, snow, and heavy rainfall. Changing the material will also give you the opportunity for different customization options, especially for color choices. Typical houses usually have a wooden roof. Most roofers rush in painting a wooden surface without preparations; this, in turn, will result in poor results. Before going in and unleashing your artistic side, ensure that your roof is free from any forms of damage or breakage. Wooden roofs usually are flexible when it comes to color choice, unlike other roofs, wherein you have to pick a color for your shingles. Build Brothers Inc is a company that will discuss all of your available options that will suit your needs best. Get the most out of your roof's customizability with our services for roof replacement in Carlsbad.
Maybe you want to increase the value of your house? You can do so by installing solar panels onto your roof. Build Brothers Inc is a reputable company specializing in residential solar panels installation in Carlsbad, wherein we ensure that your solar panels will be placed on the right spot to get enough sunlight and installed securely into place. It is quite essential to make your home more energy-efficient because it will not only significantly increase its value, but it shows that you are caring more for the environment by opting for an alternative source of energy. It will also reduce the cost of electricity bills and helps you save throughout the year.
Build Brothers Inc. offers its prestigious services to Carlsbad. Residents will now avail premium roofing services from commercial: roof repair, roof replacement, material replacement, roof maintenance, and solar panel installation; up to residential such as roof repair, roof replacement, roof customization, and installation of solar panels. Build Brothers Inc focuses more on the quality of work that our professional roofers in Carlsbad provide. Get more out of the services that you avail as we deliver the outcome that will exceed your expectations. Your roofing project is more than just an assignment for us. Our mission is to provide top-quality roofing services out there that will ensure our clients' safety.
Request a Free Evaluation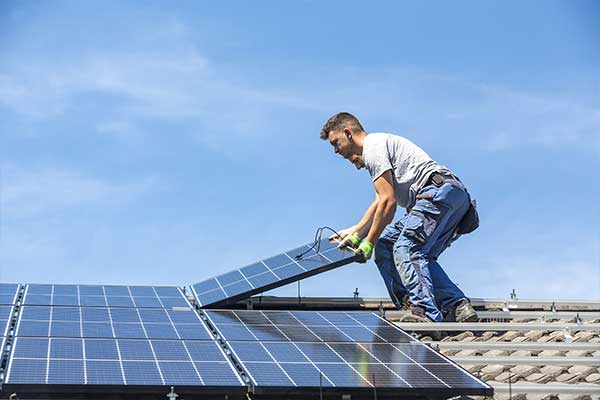 Solar and Roofing
Roofing and solar is a perfect marriage. We are one of the only companies that can install your roof, put solar on top of it and still maintain that lifetime warranty of your roof; all while paying no money out of pocket!. Build Bros redefines your relationship with energy. Save money. Minimize your carbon footprint. Take control of your power costs today!
Solar Installation
Are you looking for a way to cut down on your energy consumption? There are many options on the market, but solar panels are one of the most eco-friendly options. Solar panel installation is a simple process that can save you loads of money.
Residential & Commercial Roofing 
Build Brothers is also a licensed roofing contractor and has been providing roofing services to San Diego for years. From our local owners, installers, and outreach and enrollment specialists, we are one of the most established and trusted names for roofing services in San Diego County.
"These guys did a fantastic job on our solar project also looping in HVAC and a new electric panel for our house. From initial meeting with Tyler and Ian they did exactly what they said they would do. Since the system was installed a couple months ago the offset has been greater than we had planned and that was unexpected given the winter months. We were shooting for 130% offset and we are above that in the middle of winter.

Great app on my phone to track the daily production. The guys that did the install of the panels and HVAC were great too very fast and professional. Great product and great team highly recommend.

Aaron H

La Jolla, CA