Is your roof looking like it will fall apart at any moment now? Are you looking for a reliable roofing company in Coronado to take care of your roofing needs? Then Build Brothers Inc. is the best choice for all of your commercial roofing solutions. We only provide top quality rooting services that will ensure the safety and integrity of your home.
We have a wide variety of roofing services for you to choose from. You can opt for having your roof replaced for a much sturdier and durable one. We can change the current materials for a sturdier and durable material that will withstand harsh weather conditions. We are the part of the top leading companies that provide commercial roofing replacement in Coronado, wherein the quality of work will exceed your expectations.
Maybe you want to remodel your home and change the layout of your roof. If so, you need to ensure that the new design will be suitable for the renovated area in your house, whether it will fully support it. Build Brothers Inc. provides monthly services for roof maintenance in Coronado. We will be inspecting the current status of your roof and evaluate its durability and strength. We also conduct safety and hazard assessments within your area to check for possible hazards and faulty supports that are holding your roof together, to prevent accidents from happening in the future.
Build Brothers Inc. is not only limited to just repairing and replacing your roof, but also innovative changes. Have you ever thought of using your roof as a platform for storing and converting electrical energy?
Electricity has always been a crucial part of our daily lives, such as completing simple tasks like watching your favorite shows on the television, ironing clothes, and keeps the whole house lit. Consider that a massive storm swept out power lines and knocked down your neighborhood's power for days, weeks, or even months. Living without electricity can be a total nightmare for a family living under one roof. But how about turning your roof into an alternative source of energy?
Build Brothers Inc. is a specialized residential solar panels installation in Coronado. We ensure that your solar panels will be placed at the right spot to get as much solar energy as possible, and your generator will be able to store the fuel for emergencies. We focus on installing the panels correctly, so they won't get swept away if ever your house is within the path of a massive storm. Not only are you increasing the value of your home, but you are also learning how to conserve energy. You will be able to reduce the harmful effects of energy production on the environment, and you will be able to harness power from an alternative source.
Build Brothers Inc. offers its prestigious services to Coronado. Residents will now able to avail premium roofing services from commercial: roof repair, roof replacement, material replacement, roof maintenance, and solar panel installation; up to residential such as roof repair, roof replacement, roof customization and installation of solar panels Always plan ahead of time, don't risk your family and loved ones' safety by having to settle for a poorly built roof. Give us a call to have your roof checked and evaluated today!
Request a Free Evaluation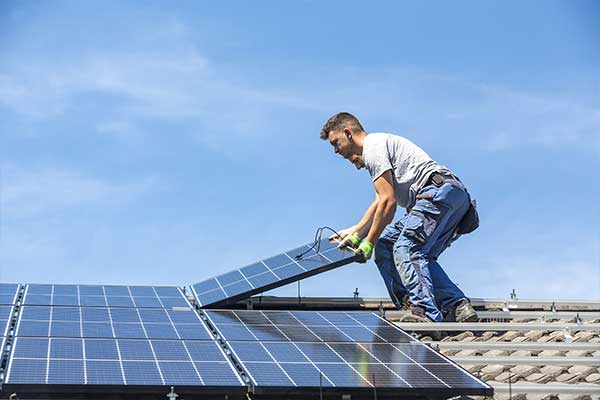 Solar and Roofing
Roofing and solar is a perfect marriage. We are one of the only companies that can install your roof, put solar on top of it and still maintain that lifetime warranty of your roof; all while paying no money out of pocket!. Build Bros redefines your relationship with energy. Save money. Minimize your carbon footprint. Take control of your power costs today!
Solar Installation
Are you looking for a way to cut down on your energy consumption? There are many options on the market, but solar panels are one of the most eco-friendly options. Solar panel installation is a simple process that can save you loads of money.
Residential & Commercial Roofing 
Build Brothers is also a licensed roofing contractor and has been providing roofing services to San Diego for years. From our local owners, installers, and outreach and enrollment specialists, we are one of the most established and trusted names for roofing services in San Diego County.
"These guys did a fantastic job on our solar project also looping in HVAC and a new electric panel for our house. From initial meeting with Tyler and Ian they did exactly what they said they would do. Since the system was installed a couple months ago the offset has been greater than we had planned and that was unexpected given the winter months. We were shooting for 130% offset and we are above that in the middle of winter.

Great app on my phone to track the daily production. The guys that did the install of the panels and HVAC were great too very fast and professional. Great product and great team highly recommend.

Aaron H

La Jolla, CA