Are you having trouble looking for a trusted La Jolla Roofing Company to get the job done, right? Are you in need of roof repairs and customization? Build Brothers Inc. focuses on providing top quality services that are primed for durability and design that will make your roof a must-have for every home. We provide top of the line commercial roofing solutions that will ensure you and your family's safety during any weather condition. Our range of services extends from roof customization, repair, and material replacement.
Are you looking to have your roof repaired? That's our specialty!
We don't just look at the problem and fix it; we want to reinforce your roof to prevent it from getting damaged in the future. We provide consultations and recommendations for improving your roof and make it more durable and sturdier than before. We also offer roof maintenance in La Jolla, conducting inspections and repairs that will be great for seasonal changes so that your roof will not wear out over time.
We will help you in choosing and finding the right material for your roofing needs. Many roofing companies will assign a roofer in La Jolla without considering the materials they will be using. Many people worry about their budget that they forget to assess the materials' quality and the work to be done. What's the result of hiring an amateur roofer or a questionable company? A total mess that screams disaster. Not only are you jeopardizing the safety of your family, but also the people around you. Your roof is at risk of having it collapse or fall apart if met with harsh weather conditions.
We only focus on what you want and what you want to get the most out of your roofing needs. We only use materials with the best quality with the right thickness and weight to prevent your roof from collapsing whatever Mother Nature may throw at it. We opt for heavier and thicker materials for your shingles, meaning that it will withstand harsh weather conditions and are resistant to inclement weather. These materials will go along with your roof's current layout, so it would be best to leave this to the experts in roof replacement La Jolla to get optimal results.
If you want to future-proof your home, you can take it a step further by installing solar-powered panels onto your rood to decrease energy bills and promote reusable energy. Here at Build Brothers Inc., we value the essence of energy-saving practices. If you want to remodel your home to be more energy-efficient, then we provide services for those who are looking for a credible Residential Solar Panels Installation in La Jolla. Only trust the best in the industry and rely on our expertise. We will make sure that your roof will have the best quality in the neighborhood.
Neighborhoods in La Jolla can now avail from the multitude of services that we provide. Build Brothers Inc. focus to accommodate all of its clients by providing commercial services: roof repair, roof replacement, roof material replacement, roof maintenance and solar panel installation. We also provide residential roofing services: roof repair, roof customization, paint, roof maintenance and installation of solar panels for your humble home. Remember, your roof is one of the things keeping you safe and sound. Choose the right people to handle your roofing needs, choose Build Brothers Inc.
Request a Free Evaluation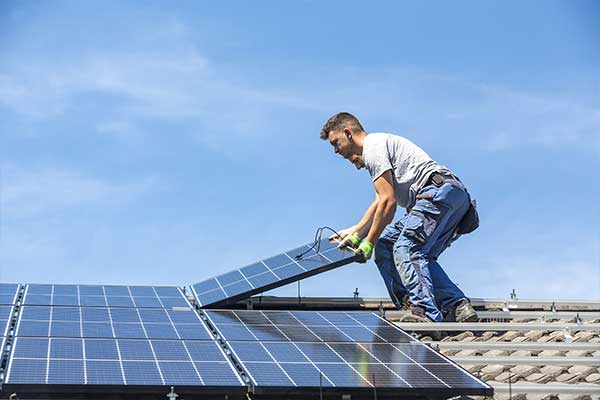 Solar and Roofing
Roofing and solar is a perfect marriage. We are one of the only companies that can install your roof, put solar on top of it and still maintain that lifetime warranty of your roof; all while paying no money out of pocket!. Build Bros redefines your relationship with energy. Save money. Minimize your carbon footprint. Take control of your power costs today!
Solar Installation
Are you looking for a way to cut down on your energy consumption? There are many options on the market, but solar panels are one of the most eco-friendly options. Solar panel installation is a simple process that can save you loads of money.
Residential & Commercial Roofing 
Build Brothers is also a licensed roofing contractor and has been providing roofing services to San Diego for years. From our local owners, installers, and outreach and enrollment specialists, we are one of the most established and trusted names for roofing services in San Diego County.
"These guys did a fantastic job on our solar project also looping in HVAC and a new electric panel for our house. From initial meeting with Tyler and Ian they did exactly what they said they would do. Since the system was installed a couple months ago the offset has been greater than we had planned and that was unexpected given the winter months. We were shooting for 130% offset and we are above that in the middle of winter.

Great app on my phone to track the daily production. The guys that did the install of the panels and HVAC were great too very fast and professional. Great product and great team highly recommend.

Aaron H

La Jolla, CA